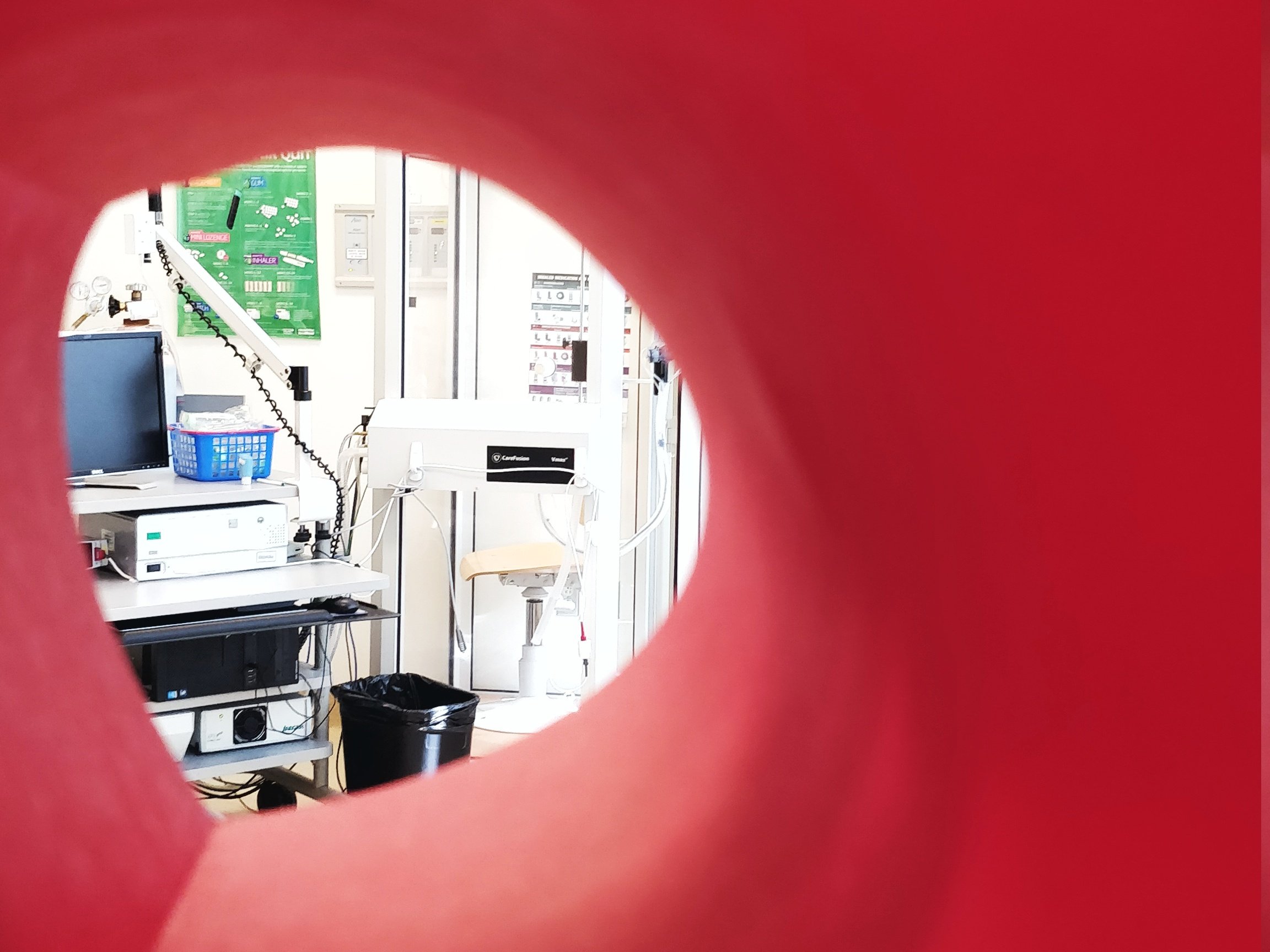 "I am surprised you are doing breathing tests!"

"Is it safe to do this test?"

"It must be very difficult for you to work at this time!"

"Is this clean?"

"Do you reprocess those?"
Roughly once a week, I have a patient who has shown up for their pulmonary function testing (PFT) despite their anxiety about being inside a hospital. They tend to register early in the hospital however won't come to the waiting area until a minute or two before the required time. They also prefer to stand as they don't want to sit in a 'hospital' chair.
When I guide them to the PFT lab, they seem anxious and need to ask a few questions before they are comfortable enough to do the test.
I know that I wouldn't be able to start the test until they have the answers and they feel okay to start. Also, it is more difficult to establish rapport with someone who is tense. Performance, accuracy and reproducibility of values are also greatly influenced by an anxious mindset. What I have tried to do is listen and answer as many of their questions as possible. I spend a few minutes talking about the transition of our hospital's PFT lab, which includes how our hospital shut down the lab until the local rates were low. I also explain that the hospital actively books fewer tests per day so waiting areas don't get busy and that there would be more time between the tests for cleaning. Inside the body box and all the surfaces that people have touched or been near have been wiped with appropriate solutions. Mouthpieces are not reprocessed and are tossed out after each use.

I understand that we all get busy with our schedules and there is always lots to do. But we need to put in the time and effort to slow down and to actively listen. It is important to not take things personally. The patient is not questioning your care and ability to clean. They are worried about their health and need honest answers and reassurance. Although we spend a lot of time cleaning, the patient doesn't see that.
I really hope that ordering physicians and clinicians take the time to explain the test, the reasoning, the cleaning process that hospitals and labs perform, and to answer any questions the patients may have. If the ordering clinician is unsure or unfamiliar, I strongly recommend that they contact the PFT labs for more information. I would be more than happy to have clinicians visit the lab so they better understand the process.
What are your thoughts? What steps do you take to make your patients feel more at ease?
Farzad Refahi
Sept. 14, 2020