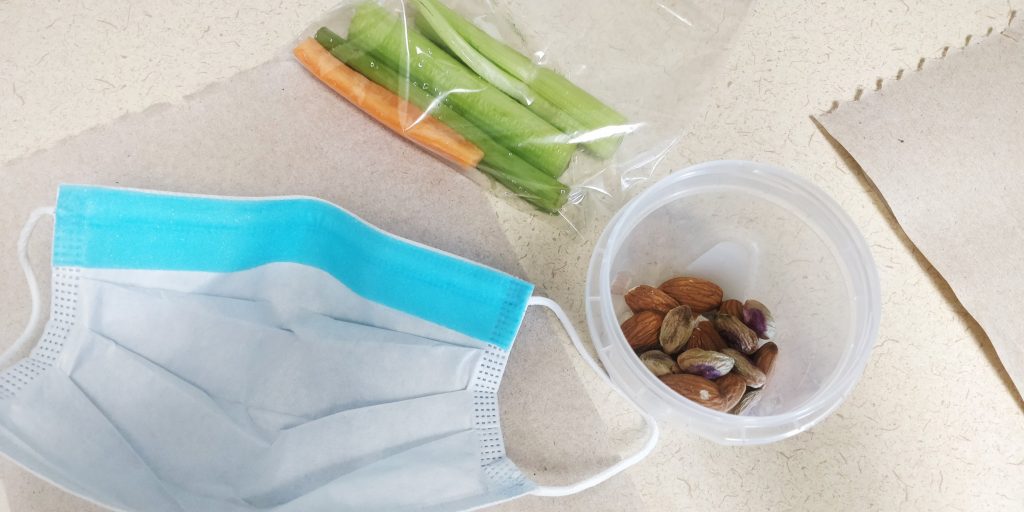 Recently I have begun eating healthier. By better looking after myself, I can better look after others (which includes my patients). All of this with by taking baby steps of course!
Drinking more water is the hard step as I didn't hydrate myself frequently throughout the day. Now here comes the best part! Healthy snacks! Veggies and healthy fats are now part of my snacks. To make the process easier, which in turn can improve the chance of success, food preparation is strongly recommended. The night before, my wife and I make bags with celery and carrot sticks and containers of almonds. Along with a previously cooked and frozen lunch, I just need to grab my meal and snacks in the mornings!
Without this preparation, a slight temptation or laziness may lead to a Tim Horton's coffee and a Timbit… or two… let's be honest, I can easily have four to half a dozen of those to myself. While a cup of coffee and a few Timbits can be an occasional treat, it is not recommended as a frequent snack. To my followers outside of North America, check out Tim Horton's website to have a better look at Timbits (small and round doughnuts/donuts): http://company.timhortons.com/ca/en/menu/timbits.php
While drinking more water and having small healthy snacks may be a small step, it is a noticeable improvement for me.

What are some of the things you have recently done to improve your self-care? What are some things you would like to do?
Farzad Refahi
September 11th, 2020