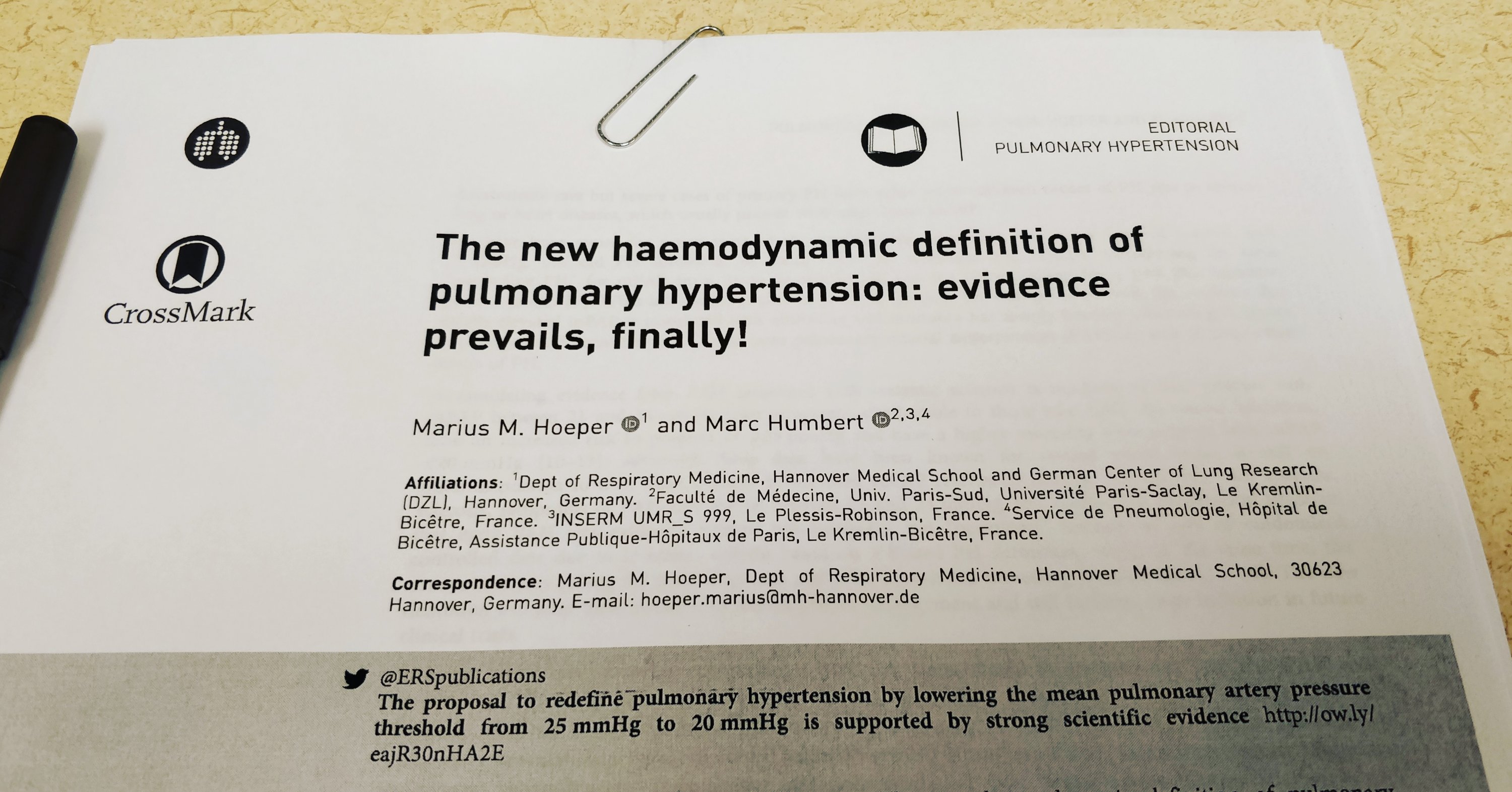 An Article A Month
Every month I try to read an open-access article.  After reading the article, I share the tittle and associated link with my followers.  This is to encourage clinicians to read articles, stay to up to date, and continue to grow.
This morning I read this recent editorial piece on ERS:
The new haemodynamic definition of pulmonary hypertension: evidence prevails, finally!
By Marius M. Hoeper and Marc Humbert.
https://erj.ersjournals.com/content/erj/53/3/1900038.full.pdf
I wanted to review the noninvasive ways of measuring for pulmonary hypertension and came across this useful resource: https://www.123sonography.com/book/352
Happy Reading!
Farzad Refahi
April 3 2019 
https://respiratory.blog/rvsp/

[End]