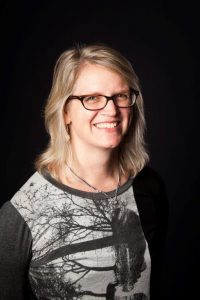 To share the views of an experienced RT for Respiratory Therapy Week, I reached out to Ms. Mieke Fraser.  I first met Mieke when she was one of  the supervising instructors for  Ventilation Lab during my studies at The Michener Institute.  I also ran into her at various professional development events including the latest Better Breathing and Canadian Network for Respiratory Care (CNRC) conferences.  She is passionate, caring and an authentic RT.  Her wisdom is built from years of experience, which includes but not limited to Mount Sinai Hospital and Bridgepoint Active Healthcare.  She is also in the process of getting ready for her upcoming talk at the CNRC National Respiratory Care and Education Conference in Calgary.  I asked Mieke what it means to her to be a respiratory therapist.  This is what she shared with us:
I was working with an enthusiastic and engaging RT student yesterday that brought to front of mind what it means to me, to be an RT:
First, it's the moment of connection with a patient and then if I'm lucky, the building of a therapeutic relationship with the patient and their family. We are fortunate to be able to treat patients across the health care system.  I value being part of the team that helps patients with the most fundamental actions of life – their breathing.
Secondly, because I can make a human connection with them, and then help them with something as important as their breathing, I believe I can ease their suffering (maybe just a little or in some cases immensely).
We are a highly skilled and widely experienced profession.  As a brief example: in a given week, I could be optimizing ventilation for a patient in ICU, helping to protect lungs from injury and allow healing, recovery, and growth in NICU; providing treatment in the ED for patient with acute exacerbation of their chronic respiratory disease; providing education and facilitating greater self-management to that patient with chronic respiratory disease; counselling a patient towards smoking cessation; and, helping facilitate a peaceful death.
And finally, as a RT with a few years of experience, I value being able to share my experiences, my approach, my wisdom, my perspective, my skills and knowledge to the next generation of RTs.  Showing them how to assess a patient, to look at the details but also see the big picture, to make the differential list, to respectfully touch during assessment and treatments, to listen and connect with our patients, and so much more …
I am proud of the valuable role we have within a multi-disciplinary team, at times overshadowed by the larger-in-numbers presence of nursing and physicians.  I would have to say that those individuals – the patients and families – with whom we make that moment of connection know we are different, and maybe just a little bit special, for we intimately assist them with the most precious piece of their life – their breath.  For when you can't breathe, nothing else matters.
Mieke
Mieke Fraser, BSc RRT CRE
Thank you Mieke for taking the time to share your thoughts with us!
Happy RT Week!
Farzad 'Raffi' Refahi
Oct 25, 2017
[End]