It was a few years ago during Respiratory Therapy Week that I started a tradition for myself. During RT Week I would reflect and write a note to recognize and thank individuals who have directly or indirectly made an impact in my respiratory therapy practice over the past year.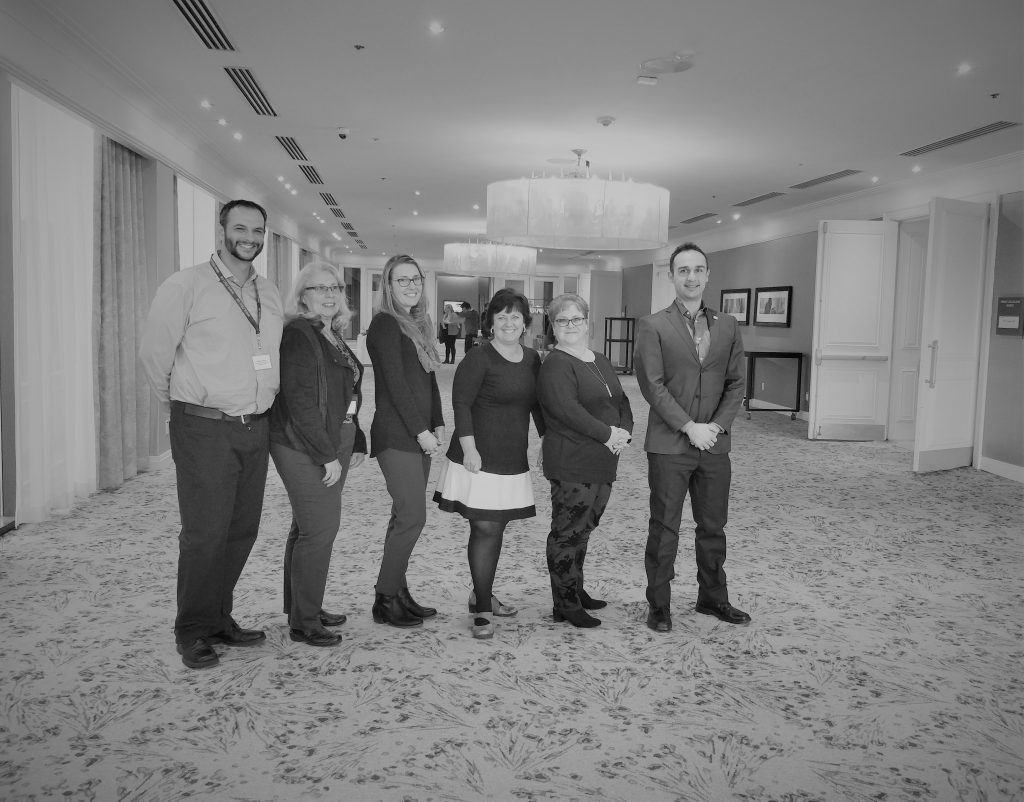 Over the past 2 years, I have been spending a lot of my spare time on RTSO activities. I get to witness an amazing work by a great group of people. First and foremost, thank you, Nancy Garvey! She continues to contribute to this field without asking for anything in return. Gino De Pinto, thank you for the energy you have brought back to this organization. Sue Martin, thank you for your ongoing care for RTSO. I appreciate your courage to look after an area of organization that requires the most amount of attention. Sue Jones, thanks for your efficient and effective leadership approach. Hope you can save us one more time. Shawna MacDonald, thank you for continuing to do wonderful work with Airwaves despite having limited resources. Kelly Hassall, I look forward to working on more projects with you! David Offengenden, your support of Nancy is vital to the operation of this organization (thank you for ongoing dedication). Rob Bryan, you may have stepped down to give space to the new team, however, your years of service at this organization is clear and still noticeable and appreciated. Dilshad Moosa, you were given a difficult assignment and you still took the challenge (thanks for your dedication and contributions). To all the members of RTSO who have renewed your membership, thank you! As Sue Jones clearly described at the 2019 Leadership Summit and Inspire Conference, if we don't have the majority of RTs supporting the organization, why would the government listen to our voice of concern and advocacy? Thanks for supporting RTSO. We advocate for our patients on a day to day basis, advocating for our profession should be as important.

Making a transition from provincial to the national. CSRT. Thanks to the board of directors, president, CEO, administrative team, and volunteers! A special thank you to
Carolyn McCoy for her contributions to CSRT, and on a personal note, on her ongoing guidance and mentorship. A thank you to Carly Brockington for her patience with me (as a novice peer reviewer). A quick thanks to a retired member of CSRT, Christiane Menard. Your interest and support of my blog fueled my interest in supporting the RT organization. Thank you.
Through CSRT, I have met many wonderful individuals and I would like to give a quick shoutout and thanks for their ongoing support of my online presence: Brandon D'Souza, Sebastien Tessier, Christina Dolgowicz, Marco Zaccagnini, Thomas Piraino, Noel Pendergast, Frank Fiorenza, Dave Wall, Greg Donde, Mika Nonoyama, Dave Sahadeo, Lynard Higoy, Kuljit Minhas, Katherine Nollet, Christina Sperling, Patrick Nellis, Karl Weiss and many more (my apologies if I have missed your name).

Moving to a global level. Thank you to Bernad Ho (Bsc, RCPT), Thomas Piraino, Mika Nonoyama, Eric O Cheng, Frank Fiorenza, and Andrew West for your involvement and advancement of RT practice and image on a global level.
On a corporate level, thank you to John Meloche (Melotel Inc.) for supporting my online presence. Just like Christiane Menard, you have been one of my first followers/supporters.
Also, thank you to the Novus Medical Inc. for their huge role in the support and growth of the diagnostic side of respiratory care in Canada.

Congratulations to Tony Kajnar on receiving the Pinnacle Award from the RTSO. Despite all the resistance and barriers in your way, you have not given up and continue to advance and grow the diagnostic side of our profession. I also appreciate your mentorship over the years.

To my mentors, a huge thank you to Carolyn McCoy, Thomas Piraino, Christina Sperling, Nancy Garvey, Mika Nonoyama, Mieke Fraser, Kathleen Olden-Powell and Noel Pendergast (I am sure that I am missing some names here).

Carole Hamp and Kevin Taylor, I may not have direct contact with you, but I do recognize and appreciate your hard work at CRTO.
Kari White and Madonna Ferrone, I may not really know you two but keep up the great work!

RT schools, I have noticed and appreciate your increased online involvement. More online presence, a higher RT representation!

Dave Wall and Greg Donde, thanks for starting an RT podcast. Seb Tessier, Dave Sahadeo and I had previously spoken about this void and glad you guys started RTAudio.

A quick shoutout to my Markham Stouffville Hospital RTs that help me stay sane at this crazy fast-paced PFT lab: Carolyn Greer, Kim Dixon, Perrin Michael and Sheery Tse.

A special thank you to my amazing wife, Jessica Morgan, who despite having an ongoing busy schedule, makes time to support and encourage my RT involvement.

As I type this thank you post, I become increasingly nervous and worried about the names that may have escaped my mind.

If you have read this far, I am very impressed and thankful. On that note, a huge thank you to my followers. I know that I have not been as active. That is not due to lost motivation or interest. For the last 2 years, I have been volunteering with RTSO, assisting in various projects and goals. As I become more efficient at my roles, I will redirect more time into my blog and online activities.

Thanks,

Farzad 'Raffi' Refahi
Oct. 26, 2019
http://www.respiratory.blog/rtweek2019/