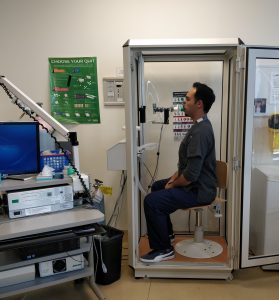 To have a better understanding of PFT maneuvers, watching the RT/technician screen as the patient performs these steps may be helpful for some students.
I have uploaded 4 videos (SVC, Spirometry, Body Plethysmography, and DLCO).
Keep in mind that these are for demonstration purposes only, and software models and standards can change.
Slow Vital Capacity 
Spirometry

Body Plethysmography

DLCO