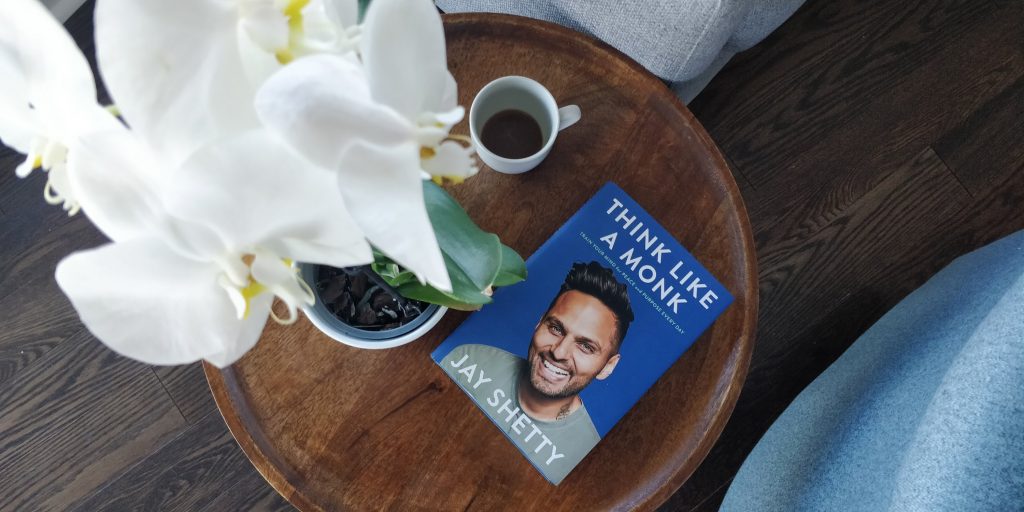 Recently I studied Think Like a Monk by Jay Shetty. I liked it so much that recently bought it as a birthday gift for someone.
I purchased this book as I am always looking for ways to improve to become a better version of myself (as a person and a clinician).
These are the top three reasons why I enjoyed this book:
The guidelines provided in this book have helped me reduce decision fatigue. I select my clothes the night before. My mornings have become simpler, more peaceful and more focused on goals I have set myself. A more peaceful mind has given me a much bigger buffer to deal with my daily stressors.
Our training involves many processes, systems and algorithms. These are in place to minimize errors. Despite all that, we make mistakes sometimes. Clinicians are humans after all! This book empowered me to be able to forgive myself. Now I feel lighter, I can trust myself more, and can further improve as a person and as a clinician.
Jay Shetty has helped me to be more present. This has allowed me to enjoy life more fully. I can clean my teeth and actually focus on the task at hand instead of just brushing with my mind all over the place. Have you ever heard of the saying "drink your food and chew your drink"? Jay will go in more detail but I can tell you that now I try to enjoy my food no matter how simple it is. Being in the present has also enabled me to focus on my relationships with important people in my life, such as my wife, family members and patients.
If you want to study this recommended book, use this link. If you decided to purchase through this link, it will support me in to continue producing quality content on my blog.
Happy RTing!
Farzad Refahi
Nov. 07, 2020
https://respiratory.blog/think-like-a-monk/