Perhaps you are a new Graduate RT or you have been practicing in the Pulmonary Function Testing lab, Homecare or Patient Education side of respiratory therapy for some time and are looking to get back to the acute care setting.   The last acute care experience dates to when you were a student.  The process carries a sense of excitement and anxiety. You keep your certificates up to date, and try to attend networking sessions.   Despite submitting multiple applications, you have not received a single call for an interview. There is a sense of frustration and doubt that we all have experienced at some point.  Major Canadian cities are saturated with recent graduates and new RTs compete for casual positions which tend to offer limited shifts per week but expected an open availability.  More part-time and full-time positions are available in rural hospitals but fewer postings show up.  Should you move to a rural hospital to get the experience?  Should you change provinces? Is this the right career for me?  Before you head into a downward spiral or make any serious decisions, take a moment, step back and breathe.  Just like any career or job, there is a high level of competition.  The journey back to acute care is not easy but it is possible. Recently, I sat down with a colleague who successfully made this transition.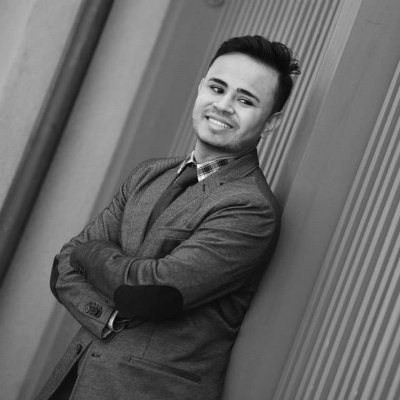 Mr. Viral Patel is an RRT in the Greater Toronto Area.  His experience includes acute care, pulmonary function testing at various laboratories, and sleep apnea education.  Over the past few months he has found his way back to acute care.   I asked him few questions to find out more about his experience, challenges and thoughts.
Question 1.  What were your challenges applying for an acute care position without a prior/recent acute care experience?
Acute care is field that requires constant practice to maintain skills that are learned overtime. As you move away from acute care practise these skills begin to fade and our mind loses the "routine-ness" of working in a hospital. That in its self presents a very massive challenge in applying for acute care position.  Furthermore as you move away from acute care the more knowledge you tend to lose. Acronyms that you were so used to in clinical such as "TVR, ECMO or CHF" you have to think about what they are and how they affect our practise. As such, most places prefer someone who has had recent acute care experience. Can you blame them? Absolutely not, their first priority is to get the best possible candidate for the job and patients.
Question 2a. What were some areas that you had to improve to increase your chances of getting an interview (i.e. skills/knowledge/networking etc.)?
If you don't work in acute care for an extended period time you begin to lose the clinical skills that are required to be an effective part any respiratory team.  Maintaining certifications such as BCLS, NRP and ACLS are very important to keep your mind asking the right questions when presented with real scenarios.  I had to sharpen up on mechanical ventilation (paeds vs. neo vs. adults), ABG interpretations (what is realistic when dealing normal values comparing to what is taught at school vs. real practise).  Review different types of procedures which are part of our scope of practise: arterial lines, intubations, extubation and smaller procedures such as sputum indications. Brushing up on how they are done really helped.  Keeping an eye open for positions is also key, establishing good relationship with clinical managers and building a rapport to show commitment to the respective hospital.
Question 2b. What resources/recommendations would you share with RTs who are trying to get back to acute care setting?
Class notes, evidence based journal articles, go to your local hospital and get an outline of policies and procedure of common RT related procedures, ACLS/NRP books and of course practice leaders! Even if you don't work for a hospital if you are a certified SRT/GRT/RRT what harm is there to approach a practice leader to shadow a regular RT for a day just to feel it out?
Question 3. What are some of your challenges now that you are working? 
Definitely getting back in routine of things, knowing where to find appropriate supplies and organizing myself during procedure so that I am not caught unprepared.  Speeding is also something I am working on as acute care can be highly volatile in terms of work load therefore quick safe and efficient work management is key.  Some procedures/equipment maybe only used under special circumstances so taking the time to understand specialty equipment so in the event that I ever do need use them I am prepared.
Question 4. what resources/recommendations you have for those who are now working in Acute Care (after a hiatus)? 
The key resource is definitely policies and procedure that every hospital implements.  They highlight and guide us in implementing our scope of practice such as ventilation of patient groups, arterial line insertions, intubations, extubation, flolan/Milrinone, bronchoscopy and code blue teams.  Clinical practice leaders are an excellent resource for all kinds of information such how to better yourself at specific skills, odd requests from RN's or patients that you may not have seen in practice so far, or even when dealing with a really stressful day and you need someone to debrief with.  RN's are your best friends, they know their patient just about better than anyone! If there are specific test results you need or a clarification on patient history you can bet they know the answer.  Lastly RT's are truly a team driven department and therefore your fellow RT's are also an amazing resource.  I have been very lucky to be surrounded by a great team who are willing to help each other out above and beyond the call.
Question 5. Any last thoughts?
Don't be discouraged if you are just out of school and without a job and don't be discouraged if you need to go out of the province to practice.  Follow up with HR after applying, build a good rapport and always have a positive attitude.  Always be eager to learn and adapt to changing circumstances.  A few of my colleagues jokingly remind me that I am not a student and I don't have to do everything everyone says but I tell them all the time I am building experience. The way I see it the more you see and do the more comfortable you become.
Thank you Viral for taking time out of your busy schedule to answer my questions.
To view a list of his qualifications, education and experience, visit his LinkedIn profile at https://www.linkedin.com/in/viral-patel-92598940 .
Farzad 'Raffi' Refahi
[End]